It's clear that if nuclear companies want to increase economic efficiency and be competitive, they need to understand and implement digital systems… and fast.
That's why 250+ of the industry's most forward thinking utilities, innovative tech companies and integrated service providers are all gathering at the summit in November.
Download your copy of the event brochure now >>>>
Just some of what the event has to offer:
Predictive analytics, I&C upgrades, cyber security, records management and configuration management: the only meeting to create an umbrella over the core areas of digitalization to deliver competitively priced nuclear power
Break down IT & engineering siloes: Recognize how the digital era can create a convergence between IT and engineering teams to drive business transformation in your organization
Transform your business operations through a holistic digital strategy: Learn how the adoption of digital strategies will improve efficiencies, productivity of humans and business processes
Harness digital opportunities to create short- and long-term efficiencies: understand how digitalization can be utilized in the near- and long-term future to assist your organization in driving economic efficiency
Download your copy of the event brochure now >>>>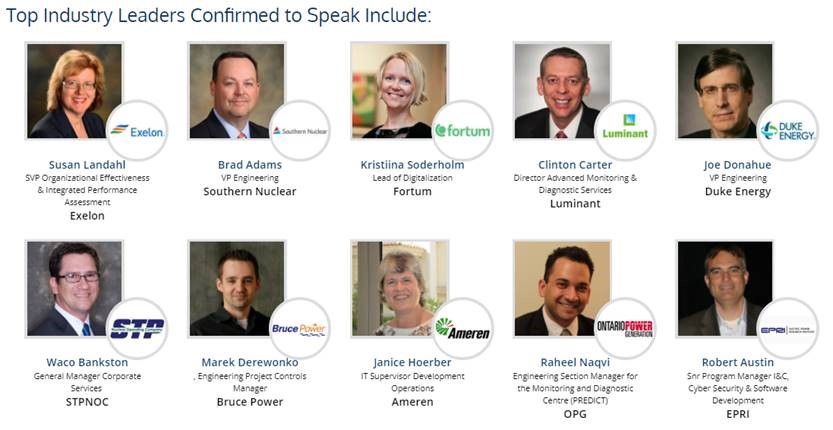 I hope you enjoy the brochure - please let me know if you have any feedback, or if you want to get involved with the event.
Kind Regards,
Charlotte
Digital Innovation to Deliver Competitively Priced Nuclear Power
Nuclear Energy Insider is a trading name of FC Business Intelligence Ltd.
Registered in England and Wales no.4388971. Registered address 7-9 Fashion Street, London, E1 6PX, UK | Terms and conditions
Download your copy of the 2017 summit brochure

Enter your details below to get a complimentary copy of the 2017 event brochure